When Mesa Grande Taqueria opened in 2010 in Auburn, NY, I had just finished my sophomore year at St. Lawrence University and worked as an everyman for the new restaurant. My responsibilities ranged from mopping floors, cleaning dishes, to serving customers on the front line. Making burrito bowls, salads, and tacos were easy enough, but the real challenge was making a burrito, and more specifically, rolling it.
My friend Lucy was the burrito rolling queen. If you've ever been to Mesa Grande Taqueria or a Chipotle, you know that the more ingredients you add, the more likely it is that your burrito will fall apart after the first few bites—if not sooner. Lucy could wrap any size burrito and she could do it fast; she had such precision and attention to detail. I, on the other hand, was too excited by the prospect of an enormous, legendary burrito, and upon rolling it, see the tortilla rip apart and its contents sadly spill out. It was a while before I even came close to matching Lucy's burrito skills.
A few years later when I was fresh out of college, I discovered that Lucy started her own business, 3 Leaf Tea. Her venture started with an online store and after continued success she opened a brick and mortar location in downtown Auburn, NY, mere minutes away from Mesa Grande Taqueria. I was so excited when I heard about her journey, venturing off with a unique enterprise in a town that valued predictability—as evidenced by Auburn's countless pizzerias.
I moved back to Central New York in the fall of 2015 and I started to drink matcha during my commute from Skaneateles to Auburn; six years later and both so much and so little had changed in the small city, and there was Lucy's tea shop right on the main road. I was impressed with how well organized, clean, and beautifully branded her storefront was—impressed, but not surprised.
When I approached her about making videos for 3 Leaf she was on board right away and I was thrilled to collaborate with her once again. The first productions were How-To videos, modeled after the popular Social Media food recipe videos all over Facebook. They were a great success and also prompted me to make more matcha lattes at home.
I still drank coffee—every morning, in fact—but there's something so pleasant about matcha in the afternoon. For me, and many others, 3-5PM is the danger zone for coffee, drink it too late and I can't get to sleep when I want to, drink it too early and I crash before I can socialize with friends later in the evening. Matcha gives me a manageable boost of energy.
The next video I produced with Lucy was something she pitched me: an explanation of the benefits of matcha. She wrote a script of talking points and we moved forward to adapt it in a way that would best convey her brand. I wrote an ambitious follow-up script that involved fun visuals, comedic moments, and lots of planning; it was my most extensive production yet. Long story short, the end product was good, but not great.
The production was not a total success and I knew what I needed to do next. Years ago, I would have hung my head in defeat, but this time I was driven by my promise to Lucy and my need to uphold the standards I had set for my new production company. Essentially, I went back to the drawing board.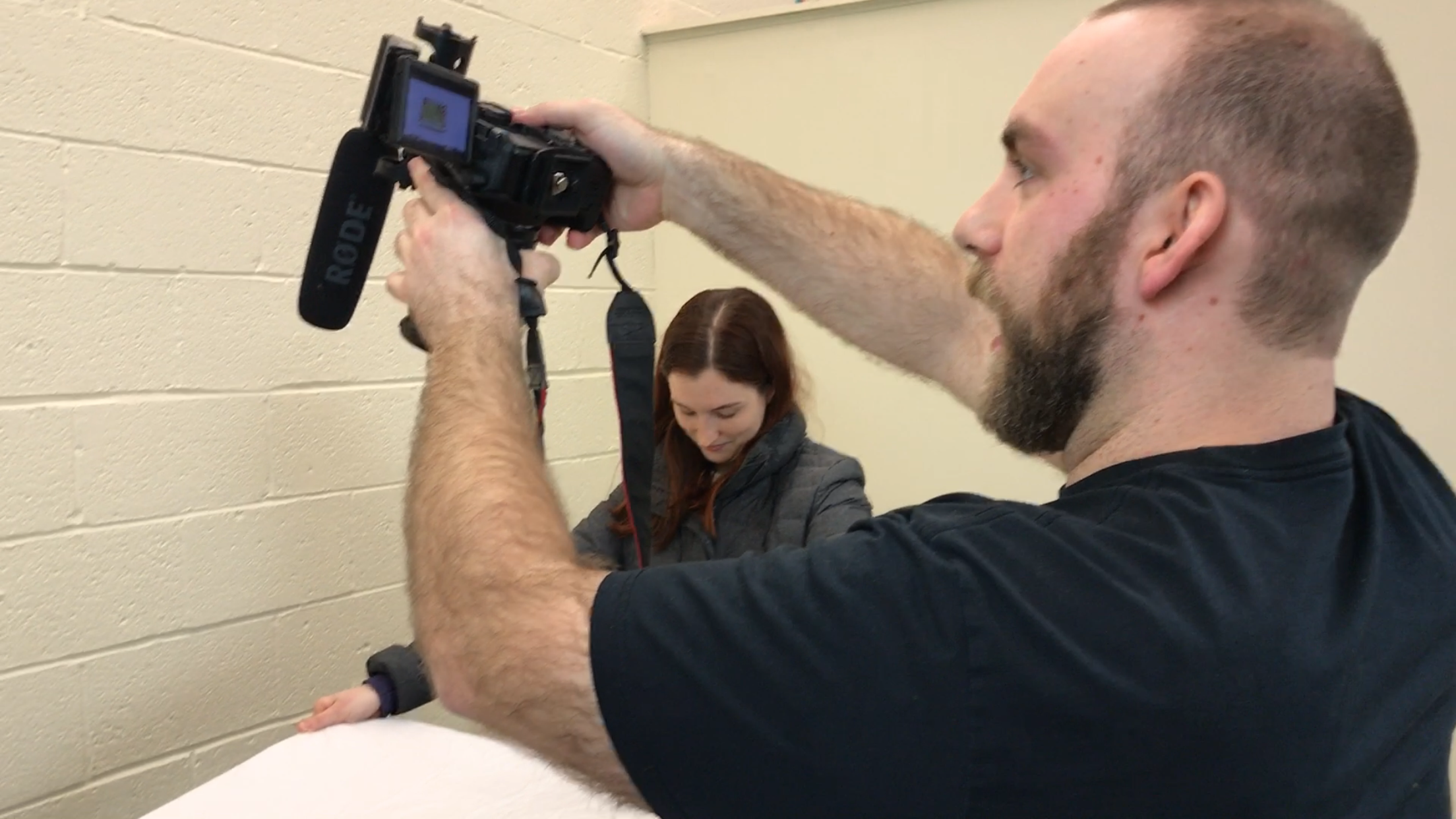 I dumped the contents of what worked for us in the first script into a new one. When I showed Lucy the end product of the first shoot, I was really anxious. I don't like to show anything less than my best work. But we got through it and I pitched her the new script. Being the friend that she is, Lucy agreed that we could do better and we moved forward with the new video. We shot the follow-up five days later at her tea shop. It was a pleasant afternoon, especially because of a complimentary blueberry matcha latte, and we finished the production in half the time of the first shoot.
I'm really proud of the end product. It captures 3 Leaf Tea's brand with unique visuals of the complexity of a stone ground green tea. It's a gorgeous commercial and I'm so glad that I took the time to do it right.
I'm sure there will be more burritos that will rip along my journey of starting a business, but my experience with my latest production showed me how much I've grown and gave me the confidence to submit my LLC form of establishment to the New York State Department to officially make my own business a reality.